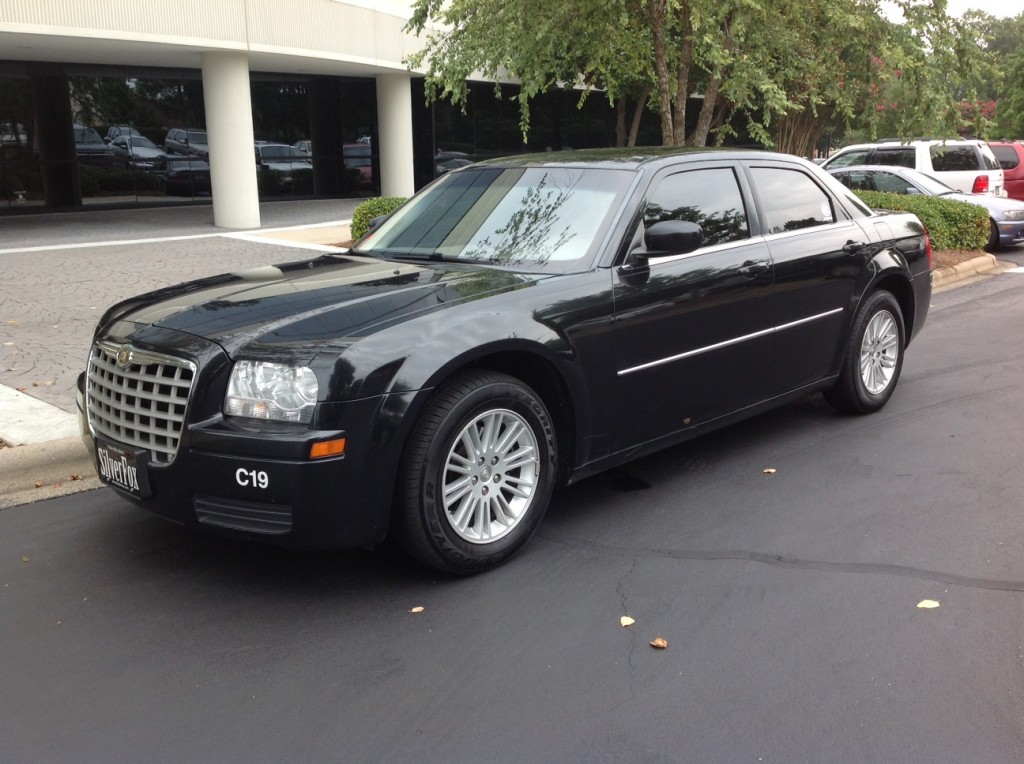 Our black 4 Passenger Chrysler 300 is the perfect alternative to the Executive Lincoln Towncar.  The Chrysler 300's interior features a simple but elegant and sophisticated layout including plush tan leather seating with maximum leg room, AM/FM radio with CD player and auxiliary audio jack, Electronic Stability Program (ESP), remote keyless entry, leather trimmed seats, and SIRIUS satellite radio. In addition to the sleek black exterior you will find 17-inch aluminium wheels and 5% tinted windows for your privacy.
Rates & Pricing –
Transfers & Hourly Rates Starting at $55.00 (does not include driver gratuity, service trans. fee, and fuel)
Additional charges may apply for pickups outside of Charlotte city limits.
Rates subject to change based on special events such as Prom, NYE, etc.